推拿按摩课
Chinese Massage Course
This summer WuYi and Chinese Medicine Massage Master Gao Zhi Min invites you to an intensive Chinese Massage Course, in the heart of China. For about a month we will stay in Wudang Gong Fu & Health Academy, a small school in the Chinese countryside. Once a day we will go to Yuan He Tang Health Clinic. Together with Master Gao we will cover the basics of Chinese massage, including Cupping, Scrapping and Moxibustion.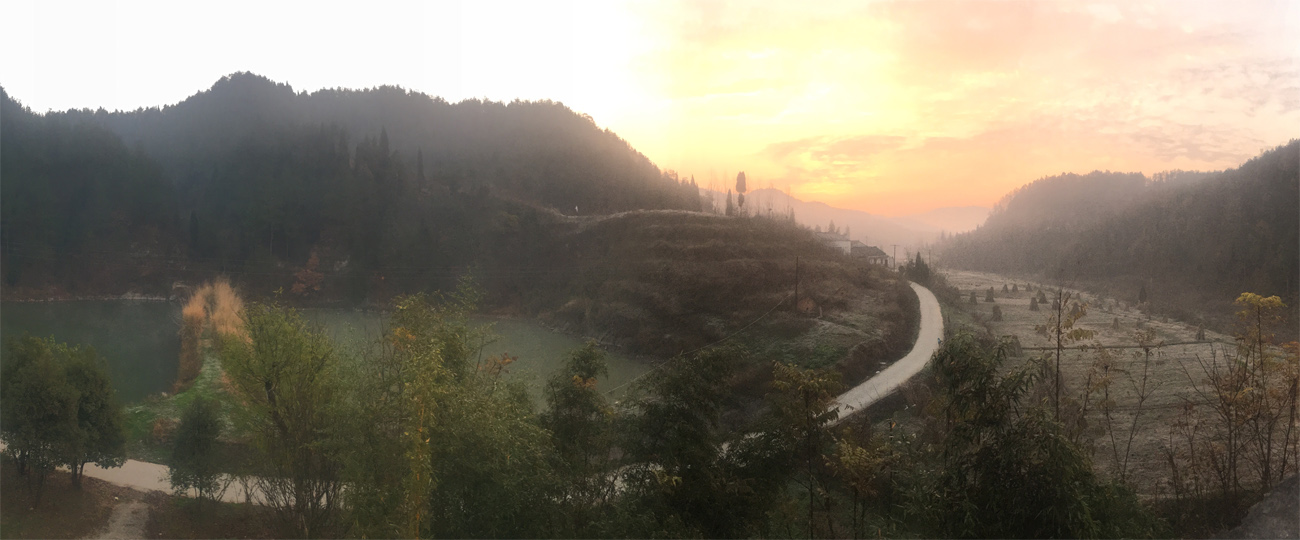 Chinese Medicine
Chinese medicine massage dates back 5,000 years in history. It is an original form of Chinese health treatment and disease prevention method. Through different manipulation techniques of the soft tissue, acupuncture points, tendons, ligaments and bones it helps to clear the meridians and stimulate the Qi and Blood circulation, getting rid of painful stagnations.
Chinese medicine massage does not require any special medical equipment, nor is it a subject to time and place or climate conditions. It can be preformed at anytime, anywhere can be implemented in a healthy lifestyle. Done right it is effective and reliable, without any side effects. It is a way to reconcile Qi and Blood, restoring balance between YinYang, so that people can maintain a good health.
For healthy people, it can enhance the body's natural immune system, keeping the body relaxed and soft, so the Blood and Qi can run smooth. For patients it can speed up the recovery process and function of the affected parts.
We offer
– 1 week of Head & Face focus
– 1 week of Upper & Lower back focus
– 1 week of Leg & Arm focus
– 1 week of Cupping, Scrapping and Moxibustion
– Basic conditioning & strength for massage
– NeiGong for building up and restoring the internal energy
– Theory, including basic Chinese medicine, massage techniques,
meridians & common acupuncture points
– Staying in the Chinese Countryside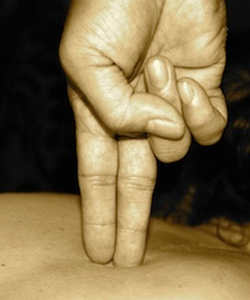 During one month intensive program, we will learn how to massage and manipulate the head, neck, back and limbs of the body. The 8 basic massage techniques, cupping, scrapping and common acupuncture points. The training will be demanding,  the requirements will be strict and the amount of students will be limited.
Where
Wudang GongFu & Health Academy
Wudang Shan, Hubei, China
When
2017/06/15 – 2017/07/12
Apply
The students are limited to 6 people
For more information contact
Simon@wu-yi.org

Price
8000 Rmb including, training, accommodation in dorm, 3 meals a day.
3000 Rmb for students that already enrolled in the academy
Instructor
Gao Zhi Min. Master Gao graduated with a major in Chinese Medicine Massage and Bone Adjustment (TuiNa AnMo & ZhengGu). He has over 10 years of clinical practice and is currently working at his own clinic, Yuan He Tang Health Clinic in Wudang Shan.

…
Translator & Help Instructor
Simon Brunström 16th generation Wudang XuanWu Pai Disciple
Content of Course
Focus will be on basic training, building external and internal strength, massage techniques. With the following content.
基本功 Ji Ben Gong Basic training
– 步法功    Bufa Gong             Footwork
– 拉筋        La Jin                     Static, dynamic & partner stretching
– 放松功    Fang Song Gong   Relaxation in movement
– 功力       Gong Li                   Skill training for TuiNa
内功 Nei Gong Internal work
– 站桩          Zhan Zhuang      Posture training for Collecting Qi
– 意功          Yi Gong               Mind & Focus work
– 导引          Dao Yin                Leading and guiding Qi
– 打坐          Da Zuo                 Sitting meditation for Cultivating Qi
– 虎爪功      Hu Zhao Gong     Wudang tiger claw skill
– 外气疗法  Wai Qi Liao Fa      Basic foundation for Qi projecting
– 按摩推拿  AnMo & TuiNa  Massage & Acupressure
TuiNa methods includes the use of hand techniques for massaging the soft tissue of the body, acupressure techniques to directly affect the flow of Qi, and manipulation techniques to adjust the muscles and ligaments. External herbal oils and ointments can also be used to enhance the treatment.
During the course we will learn to handle the eight basic hand techniques 八手法,Pushing 推 Tui, Grabbing 拿 Na, Pressing 按 An, Stroking 摩 Mo, Rubbing 揉 Rou, Pinching 捏 Nie, Pointing 点 Dian, Patting 拍 Pai.
– 刮痧   GuaSha   Scraping
Guasha is a traditional Chinese medical treatment where the skin is scraped with a soft-edged tools. The treatment produces bruising, which gives an indication of where and how serious the condition is, the darker the brands, the more serious stagnation or ailment. Scraping stimulates the body to release unhealthy elements from damaged areas, increase blood flow and speed up the healing process. External herbal oils and ointments are also used to enhance the treatment.
– 拔罐 BaGuan Cupping
Cupping (BaGuan) is an ancient Chinese treatment method in which the skin is lifted by a vacuum created by means of a cup against the skin. Cupping mobilizes blood and energy flow in order to dispel stagnation ie stagnant blood and tissue fluids to promote healing. By stimulating acupuncture points and meridians, we balance life energy to flow freely throughout the body, through all the tissues and organs.
Schedule
There will be a strict schedule and there will be no skipping class, if you commit to this course you commit to the schedule. You can´t choose which classes you participates in, it is all or nothing.
Morning practice
– Fang Song Gong            Relaxation work
– Zhan Zhuang                  Standing meditation
– Hu Zhao Gong               Wudang tiger claw skill
After breakfast
– Bu Fa Gong                   Walking meditation
– La Jin                             Stretching
– Ji Ben Gong                   Basic training
– Gong Li                         Skill & strength training
– FuXi                               Reviewing massage techniques
Afternoon
– TuiNa Ke                       Massage class 
Evening
– LiLun                             Theory class & Questions
– Da Zuo                          Sitting meditation
– 艾灸   AiJiu   Moxibustion
Moxibustion is in Traditional Chinese Medicine an external heat therapy applying moxa on or over an acupuncture point or affected area. With the aim to stimulate and balance the circulation through the points and inducing a smoother flow of bBlood and Qi.
理论   Li Lun   Theory
Practice without theory is slow & dangerous and theory without practice is of no use. With right guiding and teaching we minimize the effort while maximizes the result. We will therefore cover a range of aspects during the Course, so bring your pen and paper.
Main focus will be on the
– Basic Chinese medicine
– Basic QiGong theory
– Fang Song Gong
– Massage techniques
– Meridians & common acupuncture points
– Nei Gong for healing energy
Weekend trips to for a self cost price
During the weekend there will be opportunities for some sightseeing. We will arrange the transport and accommodation for a self cost price. Walking in the mountains visiting the temples or taking a boat down the river, eating and drinking local food and beverage.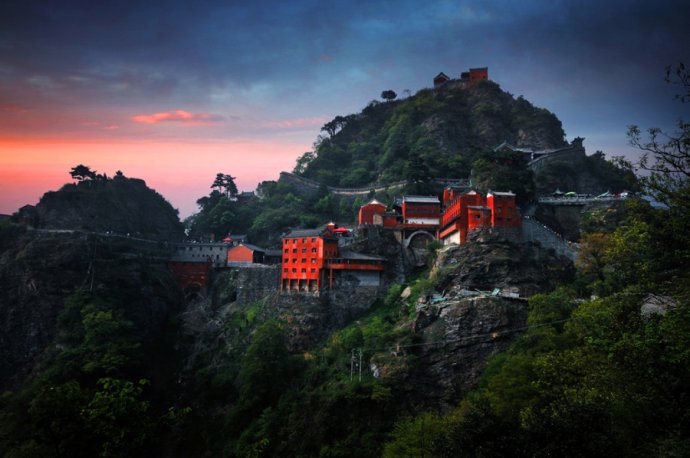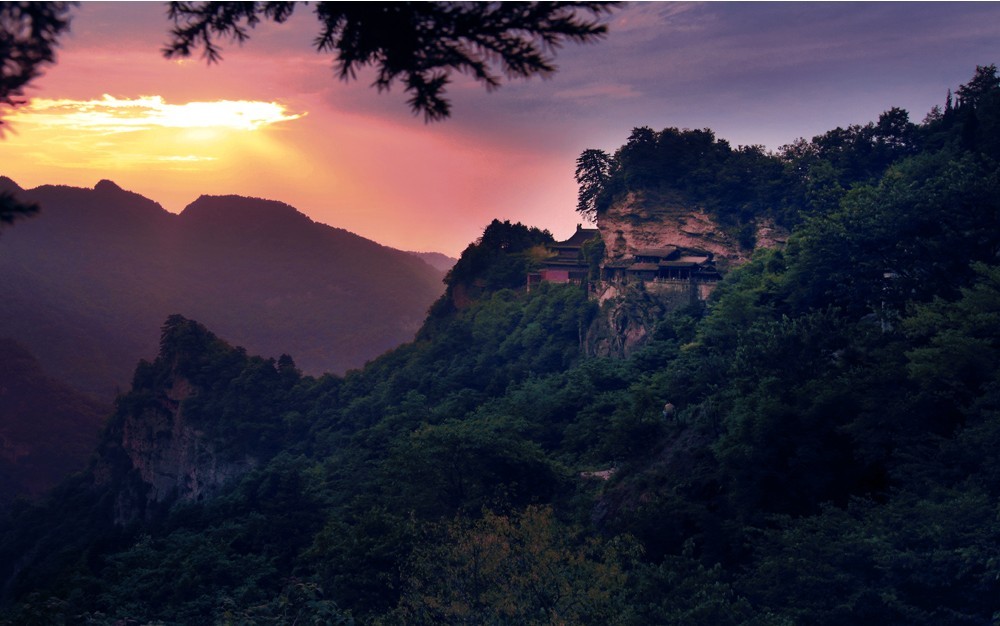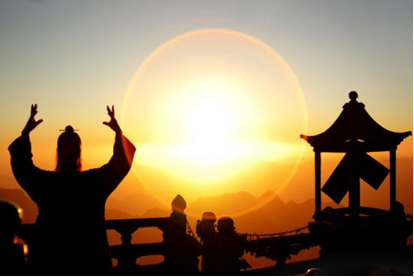 Contact & Application
[contact-form][contact-field label='Namn' type='name' required='1'/][contact-field label='E-post' type='email' required='1'/][contact-field label='Kommentar' type='textarea' required='1'/][/contact-form]